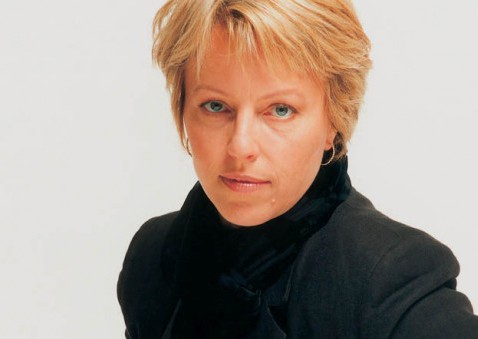 I have chosen to kick off my Music-Video Fridays series with Anne Sophie von Otter, from her live-in-Paris 2004 DVD Voices of Our Time—a Tribute to Korngold. (A photo of Miss von Otter is the image on the home page "Featured Content" tile for Music-Video Fridays.)
The daughter of the Swedish diplomat Baron Göran Fredrik von Otter, Anne Sophie von Otter studied at the Guildhall School of Music and Drama, and made her début as Alcina in Haydn's Orlando paladino in Basel in 1983.
In addition to her notable successes in the oratorio and opera music of Bach, Bartok, Elgar, Handel, Monteverdi, and Mozart, von Otter's art-song repertory encompasses Brahms, Grieg, Korngold, Mahler, and Sibelius. In 1993, her Grieg song-recital CD (with Bengt Forsberg) became the first song recording ever to win Gramophone magazine's "Record of the Year" award. Were that not enough, she has also collaborated with Elvis Costello, and with Brad Mehldau.