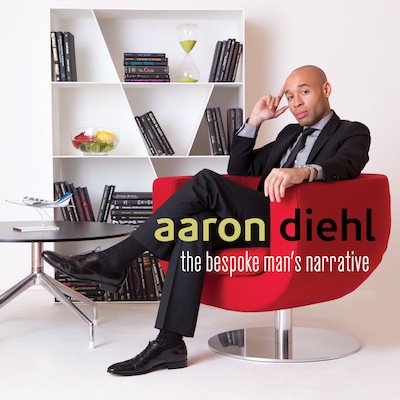 Aaron Diehl's 2013 CD The Bespoke Man's Narrative, his début on Mack Avenue Records, fell like a thunderclap upon the jazz landscape, reaching No. 1 on the JazzWeek Jazz Chart.
Something about the advance publicity must have caught my eye or ear, because I asked for a pre-release press copy of the CD. Upon playing it, I was so gobsmacked that I asked my friend and colleague Steve Martorella to come over to listen to it. Steve was a protégé of Leonard Bernstein's, and his principal piano teacher was Murray Perahia, so I think that it is fair to say that Steve probably knows a little about piano playing. While he was listening to the climax of Diehl's piano-trio version of "Bess, You Is My Woman Now," Steve was definitely getting tears in his eyes. His comment: "I didn't know that there was anyone new who could play like that."
In due course my comments on The Bespoke Man's Narrative appeared in Stereophile magazine. Since then, Aaron Diehl has released another small-group recording as well as a solo project. Next weekend (October 19 and 20) he will appear with the Rhode Island Philharmonic (under the direction of Bramwell Tovey) playing Gershwin's Rhapsody in Blue. Mr. Diehl graciously agreed to answer a few questions.
Questions, answers, and a sound sample can be found after the jump. Continue Reading →