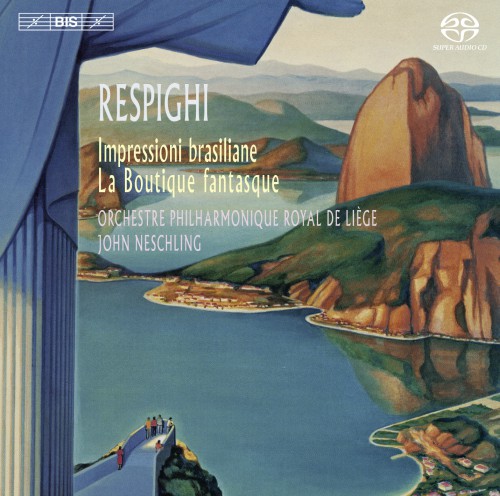 Respighi Impressioni brasiliane, La Boutique fantasque
Liège Royal Philharmonic, John Neschling, conductor
BIS SACD 2050
I raved about this SACD/CD in my next-to-last column for Stereophile magazine. Having since then heard it played back on a variety of stereo systems, my continued exposure to it has only increased my respect.
I have not yet heard Andris Nelsons' and the Boston Symphony's Grammy-winning Shostakovich 10th symphony, which, perhaps, might be even better. But as of right now, the Liège Royal Philharmonic's Respighi Brazilian Impressions on BIS is the best new orchestral recording (not only in terms of recording quality, but also in performance) I have heard in years. Even if you rarely listen to classical music, this recording is well worth acquiring as material that shows off what a great stereo system can sound like.