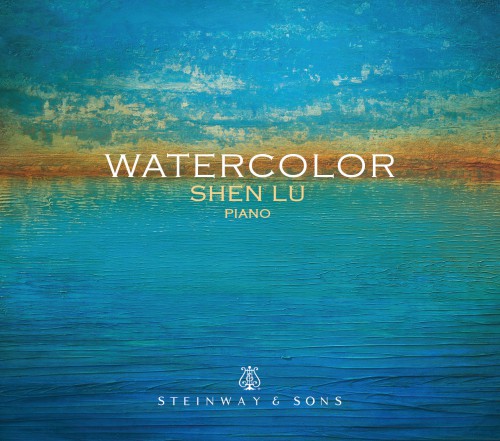 Shen Lu, Watercolor
Steinway & Sons CD 30039
I am very persnickety about piano recordings. Many piano recordings manage to leave me rather cold–both from a performance standpoint, and usually also from the sonic standpoint. Some of that I can trace to the facts that my early musical experiences were playing violin in student orchestras, and singing in school choruses.
Shaping a musical line and shading dynamics are existentially important in music. But the piano is unavoidably a percussion instrument.
Piano dynamics are a one-way street. Once you hit a note, it will die out as it will—there is no way to swell the sound once a note has started sounding on the piano. Whereas swelling a note is part of a singer's stock in trade, and a violinist's too.