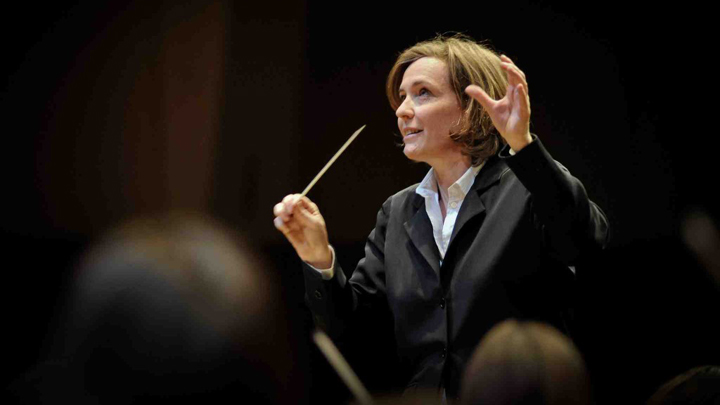 Faure: Requiem, Op. 48; Cantique de Jean Racine, Op. 11; Laurence Equilbey, Accentus.
CD Naïve 5137
Recorded 2008
Sandrine Piau (soprano), Stéphane Degout (baritone), Luc Héry (solo violin), Christophe Henry (organ); Maîtrise de Paris, Patrick Marco, musical director; National Orchestra d'Ile de France, conducted by Laurence Equilbey.
Gabriel Fauré was one of the first students admitted to the new school founded by Louis Niedermeyer to give training in classical religious music (by which he must have meant chant), and the rediscovered polyphony of Palestrina and other Renaissance and Baroque masters. Fauré was hugely influenced by Camille Saint-Saëns and César Franck. It was Franck to whom the young Fauré dedicated his student work Cantique de Jean Racine.
Click the continuation link to access a sound sample of Laurence Equilbey's and Accentus' wonderful 1905 orchestral version of Cantique de Jean Racine. It is my final Holy Week music pick for this year.