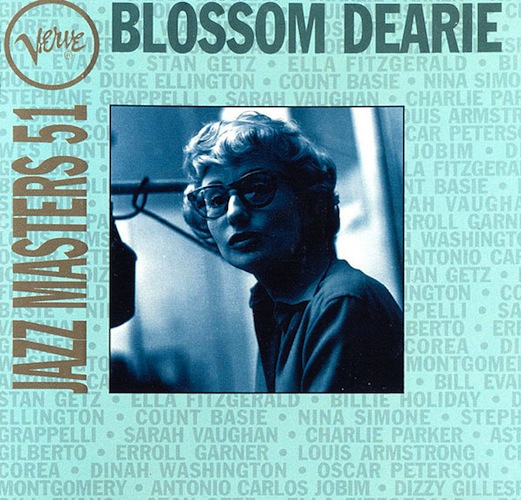 Blossom Dearie: Verve Jazz Masters 51
CD Verve 529 906-2
Blossom Dearie, piano, voice; Ray Brown, bass; Kenny Burrell, Herb Ellis, guitar; Jo Jones, drums; others. Recorded 1955–60; remastered 1996.
"Blossom Dearie" (full name Blossom Margrete Dearie) certainly sounds like a stage name. However, "Dearie" is an old Scottish name, also spelled "Deery" and "Deary."
As for her given names, she was born in April, and one story is that the pear trees in the area around her home in rural New York were in blossom, and a neighbor brought blossoms to the Dearie home on the day of her birth… . I suspect "Margrete" was chosen by her mother, who either was Norwegian, or was of Norwegian ancestry.
That said, perhaps the stage-name thing (as well as her gamine cuteness, and her little-girl voice) made people underestimate Dearie's musical intelligence.