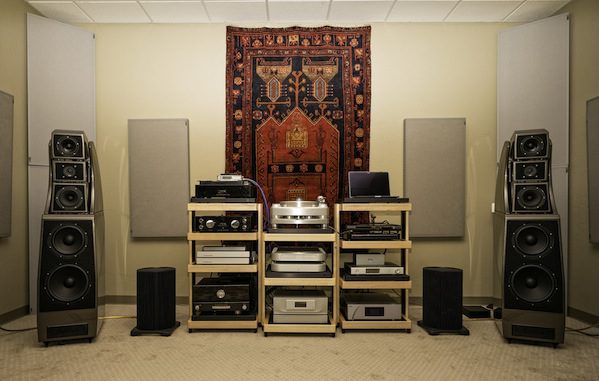 Photo by Peter McGrath, MFA
My colleague Mike Zisserson has already written up this event for Positive Feedback Online. Therefore, my coverage will be a bit broad-brush.
This open house took place Saturday afternoon December 3, at Fidelis Music Systems' Nashua NH store. While the featured brands were Wilson Audio Specialties and MSB Technology, I was tickled that Wilson Audio's Peter McGrath had brought along two of my Esperanto Audio digital cables, one for the S/PDIF signal, and the other for the Word Clock connection. More, and more photos, after the jump.