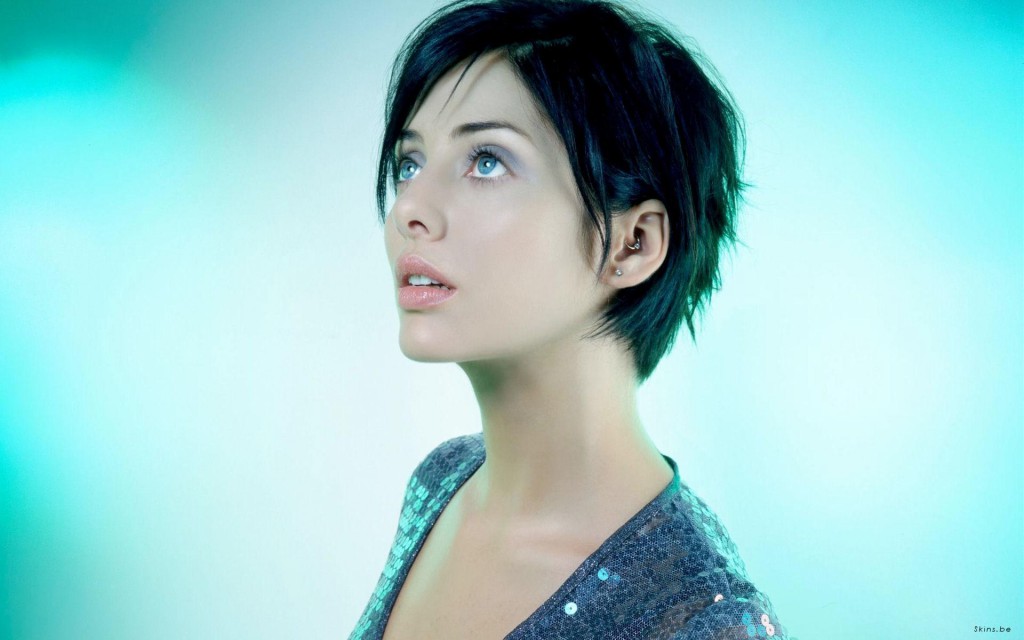 Natalie Imbruglia (b. 1975) is a half-pint Italo-Aussie who embodies the Audrey Hepburn gamine/waif vibe. In 2004, Imbruglia was ranked sixth among the most naturally-beautiful women of all time, in a poll of beauty mavens such as model agents, fashion editors, and make-up artists.
No surprise, Audrey Hepburn ended up in first place. Cleopatra and Nefertiti (and the Queen of Sheba, as well) were conspicuous by their absence. Among the near-moderns, neither Lillie Langtry nor Maud Gonne made the cut. But, Liv Tyler did, soooo… it seems that there may have been a strong Recency Bias to the voting.
Imbruglia's 1997 single début, the hit "Torn" (a cover of a song by Ednaswap) propelled her album Left of the Middle to sales of 7 million copies. Since then, her "Torn" music video has racked up about 80 million page views (including repostings).
I think it's one of the cleverest music videos ever—it's a contrived mash-up of pseudo-"making-of" scenes. Imbruglia's previous career was in the soap operas, so, that's a bit of an inside joke.
Here's Wiki, on the Music Video:
The music video, directed by Alison Maclean, was shot on 25 October 1997 and features a continuous shot of an apartment that never changes its angle of vision. Shots of Natalie Imbruglia singing along with the song are interspersed with footage of her and Jeremy Sheffield engaging in a romantically inclined conversation. These couple of scenes turn out to be B-roll footage, as the two actors are seen fumbling their lines and positions; and the director constantly steps into frame to redirect the two. During the last chorus, the apartment walls start wobbling and the crew comes to dismantle it, revealing the location to be a set inside a soundstage. Natalie Imbruglia begins to dance during the finishing guitar solo as her "world" crumbles around her.
Perhaps Miss Imbruglia is a One-Hit Wonder; but, she'll always have that poll result.
# # #