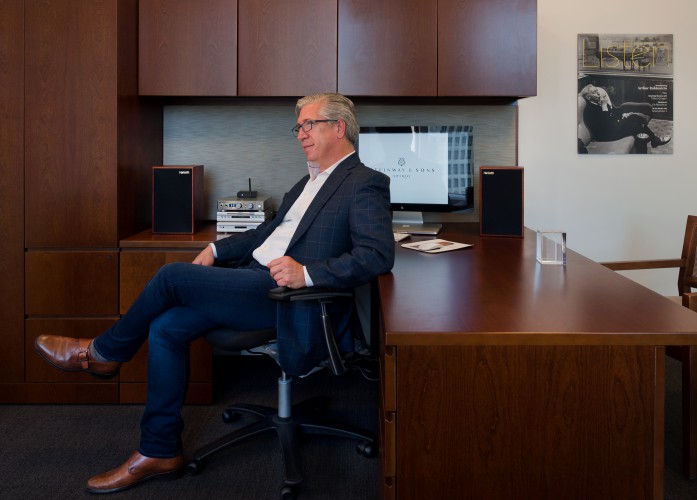 (Photo of Eric Feidner at Steinway and Sons' NYC Global headquarters by and courtesy of Wes Bender Studios.)
Connections, connections (Steinway and Sons office stereo systems, Part III)
AudioQuest cables and Hosa power adapters
One of my all-time favorite "educational" TV shows was James Burke's Connections… . I'll have to get around to covering that some time. But in the context of a high-quality but affordable stereo system, connections are very important. And on the subject of connections, Steinway and Sons have renovated their website; the About tab now brings up a very evocative introductory video featuring lots of wonderful close-ups of the craftspeople at work. Check it out! (You will need to un-mute the sound; there is an icon in the upper-right corner.)
One of my favorite audio shibboleths is, "Buy it once and buy it right, and get off the 'upgrade' merry-go-round." Therefore, the systems I specified for Eric Feidner and for Mike Sweeney were anchored by components that, while not extravagant by any means, were not bargain-basement items either. They are not "bargains;" they are "keepers." Both the Grace Design m920 DAC/linestage and a pair of Harbeth P3ESR loudspeakers run about two thousand dollars. So to make the necessary connections, I wanted audio cables that were high-performance, but at reasonable cost.
There are lots of great cable companies. I have often recommended products from Cardas Audio, Nordost, WireWorld, and other companies. However, I think that among the audiophile "household name" cable companies, AudioQuest has the broadest range of products that extends down to extremely capable cables at very reasonable cost.
In consultation with AudioQuest's affable to the point of unflappable Stephen Mejias, I selected the following AudioQuest products to hook up the Steinway and Sons systems: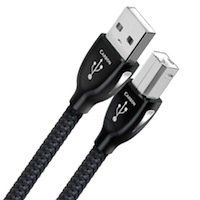 Computer-audio output to Grace Design m920 USB input:
Carbon USB cable ($249/3m)
(The link is to the Standard USB B cable, whereas the Grace Design m920's input is a mini USB jack)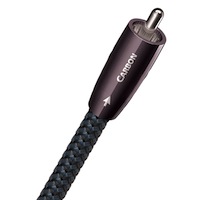 CD Transport to Grace m920 S/PDIF (RCA) digital input:
Carbon Coaxial cable ($159/0.75m)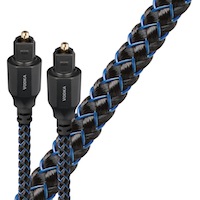 Audioengine Bluetooth receiver to Grace m920 TOSLINK (Optical) digital input:
Vodka TOSLINK cable ($169/0.75m)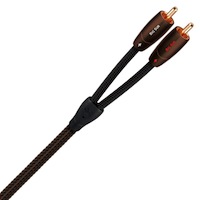 Grace m920 RCA analog audio outputs to Parasound Zamp:
Big Sur analog interconnects ($97/0.6m pr.)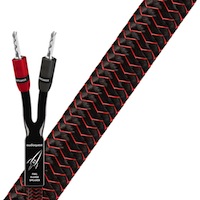 Parasound Zamp to Harbeth P3ESR loudspeakers:
Rocket 33 loudspeaker cables ($261/pr.)
(Because this installation required single-wire speaker cables of uneven lengths, I quote the price for a six-foot biwire pair.)
The office systems at Steinway have a winning combination of presence of detail and absence of "fatigue factor."
I can attest from personal use of AudioQuest's Type 4 loudspeaker cables (from $229/8ft pr.):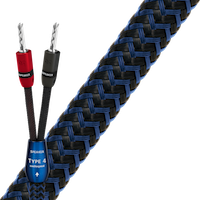 and Evergreen analog interconnects ($32/.6m pr),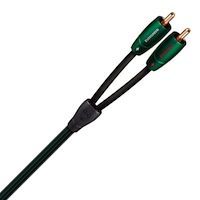 that, for the modest sums involved, their performance is shockingly good. I have been using the Type 4 loudspeaker cables on Esperanto Audio loudspeaker prototypes, and have had many an enjoyable listening session.
Signal cables are important; but so are power cords. These days, many with-it manufacturers (such as Grace Designs and Parasound, naturally) include robust power cords with their products. I am a stickler for a neat installation, so I specified some cool gizmos from Markertek to make the power cord situation as neat and rational as possible.
The first is a piggyback IEC power cord from Hosa Technology ($10). Behind the usual IEC chassis plug is a single standard wall-outlet jack.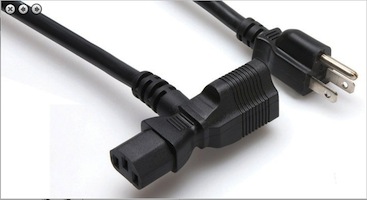 Into that standard wall-outlet jack you can plug an IEC Y-adapter ($13) that can provide power to two other components, thereby powering three components in a short stack with the minimum of clutter.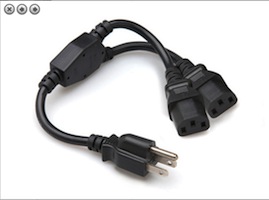 AudioQuest cables are widely available with money-back-guarantees (the links are to Music Direct). If you need a cable for a new application, by trying what AudioQuest has to offer, you might find a cable that works for you at a fair price., And you also gain bragging rights; you can say that your new cable came from the company whose cables are in the executive-suite computer-audio systems at Steinway and Sons' NYC global headquarters, and how cool is that?
# # #