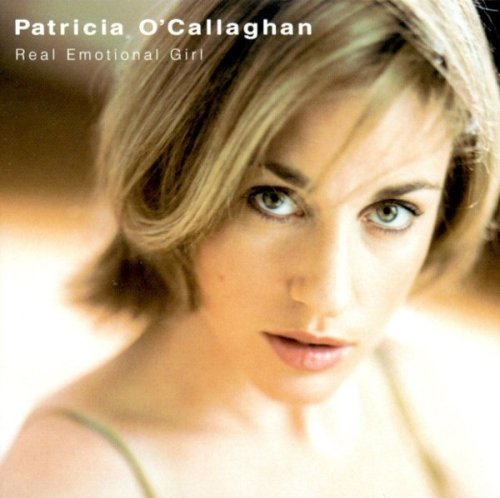 (Please note, the song featured in the music video is not on the above album.)
Music-Video Friday: Patricia O'Callaghan: "Sad Boy"
Back in A.D. 2000, I resigned from a different audio and music magazine, and signed on with Stereophile. I wanted to do a bang-up job for my first column, and I also wanted it to be mostly about music.
I was lucky to snag a phone interview with an up-and-coming young Canadian crossover singer, Patricia O'Callaghan, about her very impressive breakthrough album Real Emotional Girl, CD cover above.
You can read that review and interview here. From the review part:
O'Callaghan, a handsome young Ontario native, has a voice that is strong, clear, and agile, combining a silvery-sweet upper range with a lower register just made for sly innuendo. Although her primary genre is cabaret, she's not stuck in the late 1920s. Randy Newman, as well as Pearl Jam's Eddy Vedder, are two of the songwriters represented on her new disc, Real Emotional Girl, along with retro-cabaret standby Kurt Weill and cabaret-nouveau mainstay Leonard Cohen.
Patricia O'Callaghan's website is here.
I have, every now and then, caught up with Ms. O'Callaghan via the internet, and I was tickled pink by her clever and funny "Sad Boy" music video. Which was obviously a lot of work, and a labor of love. And, she can act! (She was trained as an opera singer.)
(Patricia O'Callaghan's "Sad Boy" music video was directed by
Joel Goldberg and produced by Riddle Films.)
# # #