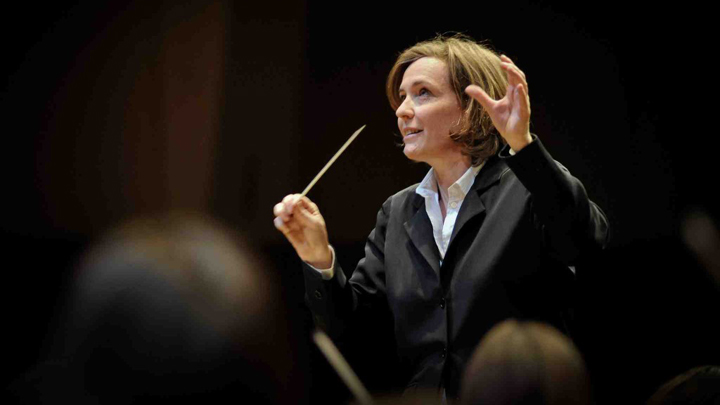 Faure: Requiem, Op. 48; Cantique de Jean Racine, Op. 11; Laurence Equilbey, Accentus.
CD Naïve 5137
Recorded 2008
Sandrine Piau (soprano), Stéphane Degout (baritone), Luc Héry (solo violin), Christophe Henry (organ); Maîtrise de Paris, Patrick Marco, musical director; National Orchestra d'Ile de France, conducted by Laurence Equilbey.
Gabriel Fauré was one of the first students admitted to the new school founded by Louis Niedermeyer to give training in classical religious music (by which he must have meant chant), and the rediscovered polyphony of Palestrina and other Renaissance and Baroque masters. Fauré was hugely influenced by Camille Saint-Saëns and César Franck. It was Franck to whom the young Fauré dedicated his student work Cantique de Jean Racine.
Click the continuation link to access a sound sample of Laurence Equilbey's and Accentus' wonderful 1905 orchestral version of Cantique de Jean Racine. It is my final Holy Week music pick for this year.

Cantique de Jean Racine is a piece that is very close to my heart. Until I heard the Accentus recording, my favorite versions were English men-and-boys-with-organ performances (of which there are many great ones). But the 1905 orchestral version with mixed voices has half-way won me over. That Fauré wrote Cantique de Jean Racine at age 20 is as impressive as Puccini's having written his Preludio Sinfonico at age 24.
Here's Accentus: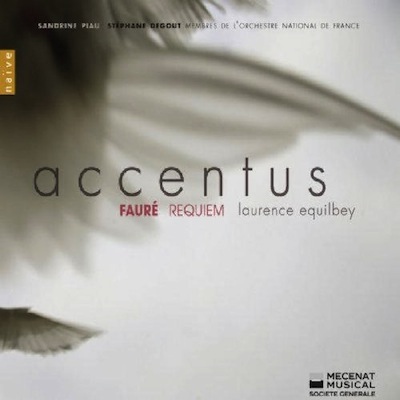 Fauré chose as his text Racine's poetic 1688 translation (into French) from a Roman Breviary prayer for Tuesday Matins, as follows: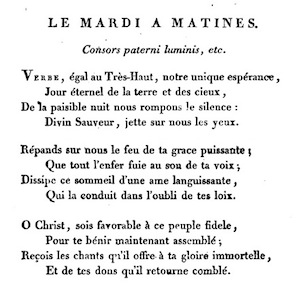 In English:
Word of God, one with the Most High,
in Whom alone we have our hope,
Eternal Day of heaven and earth,
We break the silence of the peaceful night;
Saviour Divine, cast your eyes upon us!
Pour on us the fire of your powerful grace,
That all Hell may flee at the sound of your voice;
Banish the slumber of a weary soul,
That brings forgetfulness of your laws!
O Christ, look with favor upon your faithful people
Now gathered here to praise you;
Receive their hymns offered to your immortal glory;
May they go forth filled with your gifts.
The link up top is to the single CD, at present costing $17.58 on Amazon, although available used there and elsewhere for less. That said, the same music is available in a 5-CD boxed set: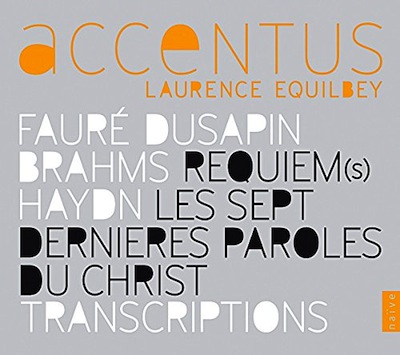 Costing only $34.99, so that seems to me to be a worthwhile bargain. Boxed set or single CD, new or used, you should buy this recording. Just buy it. It doesn't matter whether you know anything about chant or polyphony or anything else. My experience in life has been that most people recognize beauty when they hear it, and they want it in their lives. Cantique de Jean Racine in and of itself is not going to convert you to the Metric system or to anything else, but, I am sure it will help you meet whatever life throws at you with a little more grace.
# # #