Árstíðir singing "Heyr himna smiður" in the train station of Wuppertal, Germany; September 15, 2013.
I find most "flashmob" music videos annoyingly contrived and manipulative, often bordering on the transparently insincere. The above impromptu handheld YouTube is a major exception to that rule—no fake perma-smiles, and no forced artificial interactions with passers-by.
Even better, the music is not "opera bits" being forced through a meat grinder; it's a haunting 20th-century a-cappella tune and harmonization for a 13th-century Icelandic hymn text, "Hear, Smith of Heavens."
While the audio quality is not the best (and the camera work would have benefited from a monopod); here, there is an organic authenticity that most flashmob music videos lack. The train station is a rather good stand-in for a cathedral. Proof again that state-of-the-art sound is sometimes the slave of jejune music, and that the slenderest knowledge of greater things means more.
The band Árstíðir's name, in English, means "Seasons." They deserve their five million YouTube views for this unforgettable moment. Well done, chaps!
Text, in translation, after the jump.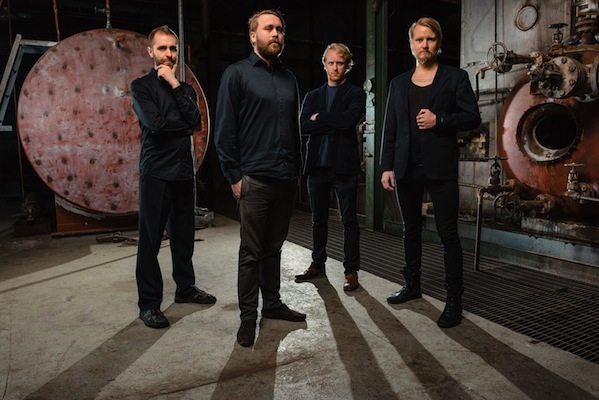 Hear, Smith of Heavens
Hear, Smith of the Heavens,
what the poet asks.
May softly come unto me
Thy mercy.
So I call on Thee,
for Thou hast created me.
I am thy slave,
thou art my Lord.
God, I call on Thee
to heal me.
Remember me, mild one,
Most we need Thee.
Drive out, O King of suns,
generous and great,
every human sorrow
from the city of the heart.
Watch over me, mild one,
Most we need Thee,
truly every moment
in the world of men.
Send us, Son of the Virgin,
good causes,
all aid is from Thee,
in my heart.
# # #