All children know that February 2 is the day that the Groundheifetz emerges from his burrow, and…
Well, as I said, everybody knows that.
I had a visceral bad reaction to most of the famous RCA stereo releases—on both sound and interpretative grounds—however, some of his early mono work is actually quite relaxed, and very musical (as well as collegial). Of that era, his Glazounov Concerto with Barbirolli and the LPO stands out.
So, Happy Birthday to a cultural icon—one whose name (as is the case with Einstein's) is also a common noun.
As in, "He's no Heifetz."
Click the jump link for a 1949 Pabst Blue Ribbon magazine beer ad with Heifetz as a celebrity endorser.
Personally, I find it side-splittingly funny.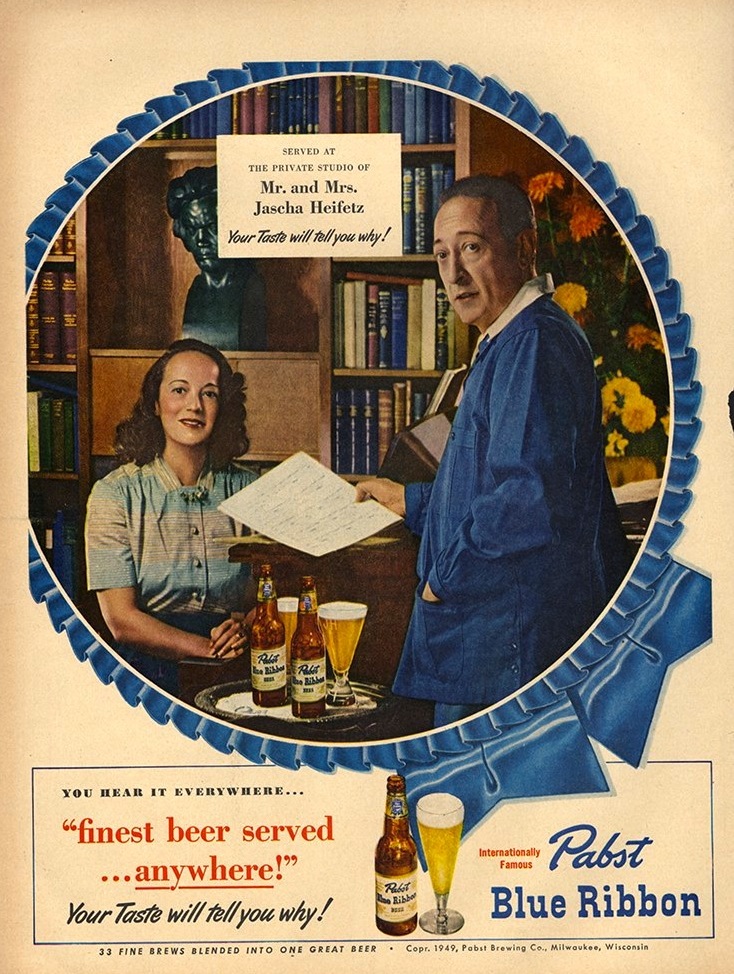 # # #