Audio by Jerry Bruck, Posthorn Recordings NYC; video and editing by John Marks
I will return to my former avocation of concert impressario, and present audiophile-fave-rave pianist Hyperion Knight in a program of Bach, Beethoven, and Gershwin at the First Baptist Church in America, in Providence (RI) on Sunday, February 25 at 2:00 PM. The recital will be open to the public, and free of charge.
The Third Meeting House of the First Baptist Church in America is a short (seven minutes) walk from the Providence Amtrak (train) station. The starting time of the recital was chosen to make it possible for music lovers from New York City to Boston to arrive and depart with the least fuss possible.
The program consists of music of J.S. Bach (selected Inventions; and transcriptions of choral and organ music including the "Little" Fugue in g); Beethoven's piano sonata no. 21 in C, "Waldstein"; and Gershwin's Suite from Porgy and Bess. The recital will last approximately one hour, and will proceed without an intermission.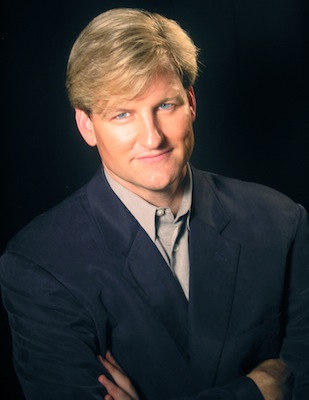 Photo by Rick McKay
Born in Berkeley, California, Hyperion Knight graduated at age 19 from the San Francisco Conservatory of Music. By the age of 22, he had received both a Master's degree and a Doctor of Musical Arts degree from the Cleveland Institute of Music, where he was awarded the Arthur Loesser Prize upon graduation.
Hyperion Knight now lives in New York City, where he has studied with members of the faculty of the Juilliard School. His distinguished teachers have included Paul Hersh, Eunice Podis, Paul Schenly, and Jerome Lowenthal. Hyperion made his New York concerto debut playing the Saint-Saëns Piano Concerto no. 1.
Recent guest appearances have included Mozart's Concerto no. 21 (with the Utah Symphony), the Grieg Concerto (with the Maui Pops Orchestra), Rachmaninoff's Concerto no. 2 (with the Kansas City Philharmonia and the Cleveland Philharmonic), and Gershwin's Concerto in F (with the Santa Fe Symphony).
Hyperion Knight is a Steinway Artist.
Representative reviews:
Hyperion Knight played with intoxicating élan, brilliant dexterity and a shimmering nuance that made his account of the Saint-Saëns concerto worthy to stand alongside the masterful authority of Jeanne-Marie Darré's classic EMI recording. This was most definitely the work of a Knight in high pianistic attitude.
New York concert review, by Harris Goldsmith
Not since Heifetz has anyone played Gershwin solos with this much panache… the songs glitter like jewels against black satin.
American Record Guide
Hyperion Knight is a lifelong audio enthusiast, who for some time was a contributing editor and columnist for The Absolute Sound magazine. Hyperion's legendary Wilson Audio début LP recording of solo-piano music of Beethoven ("Waldstein" sonata) and Stravinsky ("Scenes from Petrushka") was on Harry Pearson's TAS "Super Disc List." That music is now available from HD Tracks in high-resolution PCM downloads, painstakingly transferred from the original analog master tapes.
Ludwig van Beethoven: Sonata no. 21 in C, op. 53 "Waldstein" (beginning)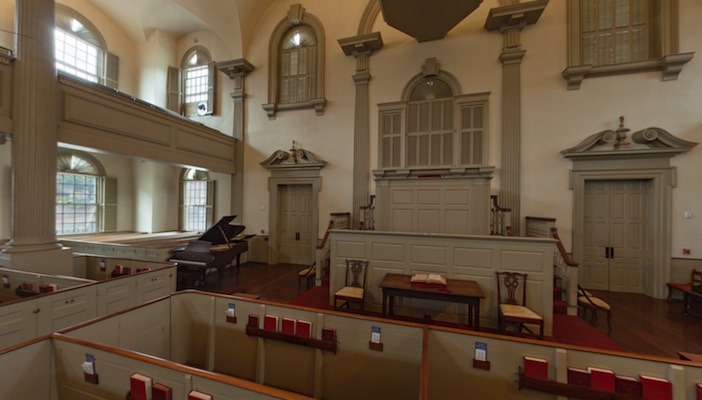 A still image from panoramic photography by Seth Thompson; see the 360-degree view at Sacred Spaces of New England
Roger Williams gathered the First Baptist Church in America in 1638. The Third Meeting House of the First Baptist Church was built from 1774 to 1775. The building was built at least in part by shipbuilders from Boston, using ship-construction techniques. Boston's shipbuilders were looking that far afield for work because the British Navy had blockaded Boston Harbor… in retaliation for the Boston Tea Party.
A National Historic Landmark, the Third Meeting House is believed to be the largest wooden structure from Colonial times that is still in continual use.
# # #