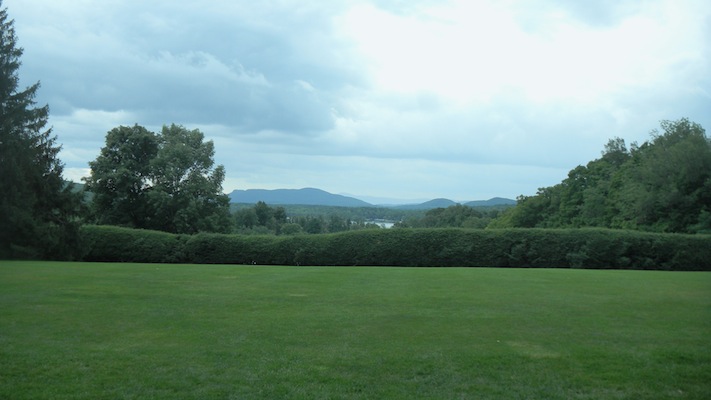 Photo by John Marks
The above photo was not taken in Ireland, but it perhaps could pass; and in any event, it will have to do.
For St. Patrick's Day, here are Nathaniel Rosen (cellist), Doris Stevenson (pianist), and Arturo Delmoni (guest violinist) playing Fritz Kreisler's trio arrangement of "Londonderry Air," also known as "Danny Boy."
Rosen, Stevenson, and Delmoni: "Londonderry Air" (arr. Fritz Kreisler)
That track is from the 2-LP set Orientale, which was released on North Star Records in 1991. The project was my idea. I obsessively mother-henned the thing from soup to nuts, from concept to the sessions at Holy Trinity Church (David Hancock recorded), to the art-quality printing on the fabricated jackets, to the vellum paper for the signed numbered certificates. (Orientale on LP was a signed numbered limited edition of 2,000 2-LP sets.)
I find it gratifying that nearly 30 years later, Orientale 2-LP sets regularly sell between $300 and $500 on the used market. The top sale is $600 for a claimed sealed set. There is one set for sale now, at $549.99. The musicianship is otherworldly, captured in a David Hancock 30 ips two-track recording using Cambridge ribbon microphones. Doug Sax mastered it; he told me that the Tchaikovsky piece had made him want to "jump over the console." I took that to mean that he liked it.
# # #