I don't understand much spoken German at all. So it might be surprising that my favorite classical-music internet radio station is Bavarian Broadcasting's BR-Klassik channel.
The reason is simple. BR-Klassik's programming is unusually diverse, and therefore more interesting to me. To tune into the "br.de" streaming service, all you have to do is click here: https://www.br.de/index.html. Once you are on the home page, scroll down to here:

And click on the tile with the BR-Klassik logo. A player window will open that connects you to the classical-music channel. Bavarian households pay about $250 a year for public broadcasting, but now you are getting it for free!
More commentary from me, after the jump.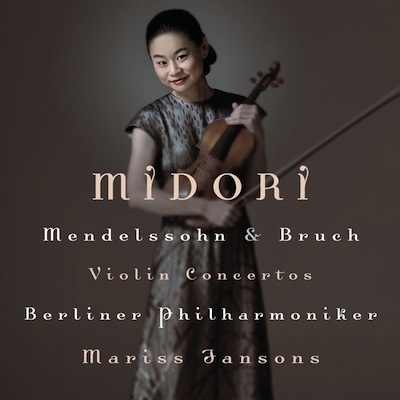 Except for br.de, I would not know that Pablo Casals composed a Passiontide motet on "O Vos Omnes." Who knew?
"Br.de" is the answer to that question. They knew. Or, at least their classical programming staff knew.
Another fortunate discovery came serendipitously, because I often just bring up the BR player and let it pick the music. And it is also often the case that something catches my ear, but I am not near the computer. (BR usually seems to "back announce" the selections, rather than to announce them in advance; perhaps that is because the playlist is shown on your connected device.)
So, I sometimes play a little game with myself of "Guess the Musician(s)."
I tuned in a little bit after the beginning of Bruch's G-minor violin concerto, and it soon became apparent that it was an insightful and sensitive performance, but I could not guess the violinist. The conducting was full of nuance and, for lack of a better word, plasticity, by which I mean that the musical episodes flow into each other smoothly. Plasticity as the opposite of rigidity. As the performance went on, I became totally engrossed. What a great orchestra, conductor, and soloist! I eventually gave up, and took a peek at the BR Player window.
MIDORI!
Whah?
Yup, the mononymous wünderkind of some time ago, obviously matured into a great artist. As I was listening before I looked, so to speak, I was thinking that the playing was very reminiscent of Menuhin (but it was not Menuhin), and also Milstein (but it was not Milstein), and so on. Wow.
But it takes nothing away from her, to state that a lot of the credit goes to the never-ever-disappointing Mariss Jansons. And similarly, a lot of the credit has to go to the Berlin Philharmonic, to the amazing acoustics of their concert hall, and to the engineering team that captured the live performance in such luminous sound.
The Sony release from the early 2000s seems to be out of print. It appears to have been released as a regular CD and also as a Native-DSD SACD disc. I can't find a hi-res download of it. My guess is that they "went for broke" and recorded live, due to the difficulty of editing DSD at that time. There are a few used-market sellers who think of it as "just another classical CD," but most of them want serious money, especially for the SACD, which might have been for the Japanese Domestic Market only.
So you can hear what I am talking about, here is a static YouTube of the second movement:
I can imagine someone might think that Jansons has "pulled the taffy" a bit too far. I can also imagine the reaction that prefers that the violinist enter with both six-guns blazing. But "Violin Concerto as Action Movie" has little appeal for me. This performance now has a place in my top tier of all violin recordings. So, thanks, br.de, for this belated discovery. (Qobuz has this out-of-print title up in CD Quality.)
By the way, Bavarian Radio has eight channels. Every now and then I select the "Heimat" channel, for the earnest funky-ness of this German version of "Down Home" music.
Except, instead of "Duelling Banjos," it's "Accordion vs. Tuba."
# # #