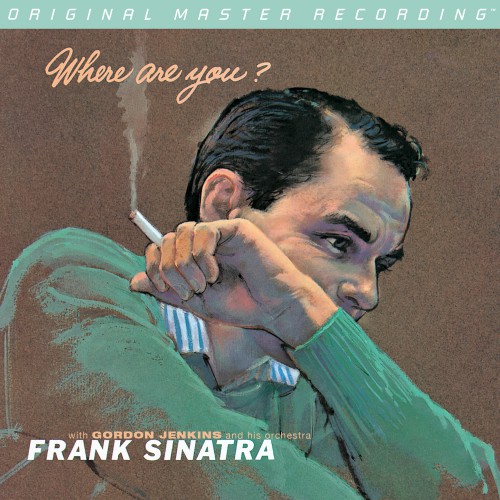 Frank Sinatra: Where Are You?
With Gordon Jenkins and his orchestra
SACD/CD Mobile Fidelity Original Master Recordings 2109 / Monaural
Originally released on Capitol Records, 1957
The first "Vault-Treasure Tuesdays" feature was Clifford Brown With Strings, from 1956. Sticking to that same part of the century, here we have, from 1957, Frank Sinatra's Where Are You?, in a truly remarkable monophonic remastering by Mobile Fidelity Sound Labs.
The Haiku version is: this album of "weepies" is one of Sinatra's best. Where Are You? was Sinatra's first album with Gordon Jenkins as arranger and conductor. They struck the perfect emotional balance, avoiding both bleak despair and superficial hipness. And Where Are You?'s narrative arc makes it the perfect bookend for Clifford Brown With Strings.