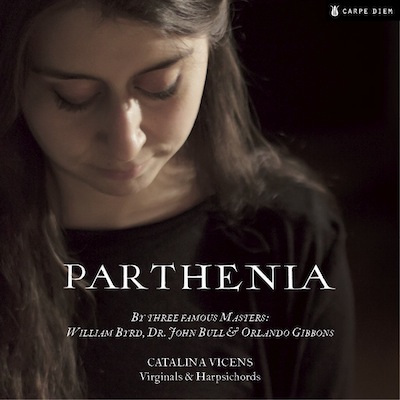 Catalina Vicens: Parthenia
Harpsichord & Virginal Music From 1613
CD Carpe Diem 16298
24/96 + 24/192 FLAC downloads from Carpe Diem
Recorded January 22-26, 2013, Schloss Bad Krozingen, Germany; Jonas Niederstadt, producer.
What a wonderful project and what a wonderful recording! Catalina Vicens is an immensely talented and very hard-working Curtis Institute graduate, originally from Chile. She won an international early-keyboard competition hosted by the Bad Krozingen Castle. As a result, the Cultural Office of the City of Bad Krozingen and the the Fritz Neumeyer Historical Keyboards Collection made possible this, her début recording.
This is one of the most impressive and engaging keyboard recordings I have heard in years. The recorded sound is pristine and very dynamic and satisfyingly reverberant—even better, the recording was made to audiophile standards using DPA 4006 microphones, and there are 24/96 and 24/192 FLAC downloads available. Just go for it!
More, and generous sound bytes, after the jump. Continue Reading →