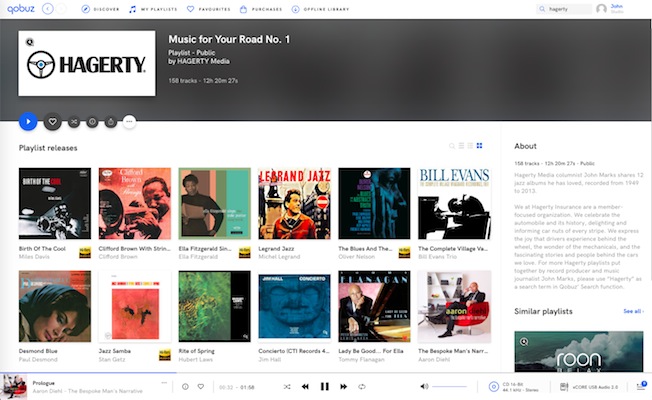 I have a new writing job, and I am having lot of fun with it.
I have started writing a column for Hagerty Media, the media and communications division of the Hagerty collector-car insurance business. My new column is called "Music for Your Road." The (Somewhat) Unique Selling Proposition of my column is that all the recordings I recommend are gathered in a public playlist hosted by the Qobuz streaming service.
So, if you go to Hagerty's Media website (which is public-access) to read my new column, at the end there is a link that guides you to my first "Music for Your Road" Qobuz playlist. More after the jump!