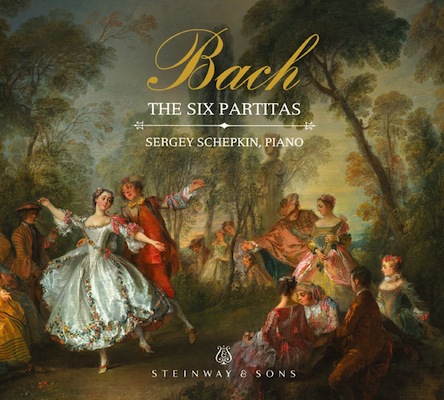 Sergey Schepkin's Steinway & Sons recording of Bach's Six Partitas impressed me so much that I asked him to answer a few questions. Run-on questions, in fact. He coped rather well!
It seems I am not the only person who was impressed; Schepkin's Steinway Partitas has broken into the Top 100 in one category on Amazon's sales charts.
Here goes!
Q1: One thing that caught my eye was that your web site's press-blurb list contained a rave from The Listener magazine about your Partitas recording on the Ongaku label, 20 or so years ago. Listener was founded and edited by Art Dudley. Art's magazine was acquired, but then the new owners folded it. Art then moved over the Stereophile, and so was my colleague until recently.
Therefore, one thing that audiophile readers with long memories will want to know about (and I see that the Ongaku Partita recording is still available from your website) is (apart from the fact that Steinway and Sons' CD label is an enviable place to be) is (a) why you decided to re-record your Bach repertory…
More run-on questions—and even some answers(!)—after the jump. Klicken Sie hier, bitte. Continue Reading →