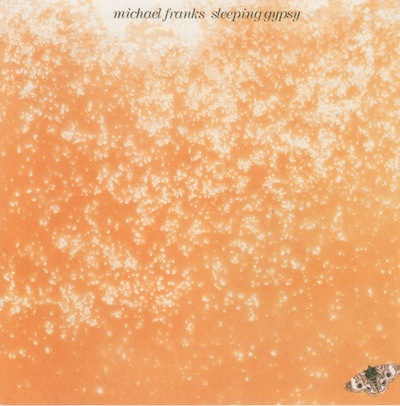 Michael Franks: Sleeping Gypsy
Recorded at Capitol Records, Hollywood, and in Rio de Janiero, Brazil, August-November 1976; released on LP 1977, CD 1990; various digital remasterings, including an SHM-CD for the Japanese Domestic Market (2012).
Michael Franks, vocals, banjo, guitar, mandolin; Joe Sample, João Donato, piano; Wilton Felder, bass; Larry Carlton, Hélio Delmiro, guitar; John Guerin, João Palma, Larry Bunker, drums; Michael Brecker, tenor saxophone; David Sanborn, alto saxophone; Ray Armando, percussion; Claus Ogerman, arranger and conductor; Tommy LiPuma, producer, Al Schmitt, engineer.
Yacht Rock? Or perhaps more like, "Jetliner to Brazil" Rock… .
If the soundworld of Joni Mitchell's Court and Spark or that of Steely Dan's Aja appeals to you, I think you will enjoy Michael Franks' third studio album, Sleeping Gypsy. Sleeping Gypsy has a substantial overlap in session personnel with Court and Spark, and a partial overlap with Aja.
But over and above the sonic contributions of the finest of Los Angeles' 1970s on-call musicians, what Sleeping Gypsy shares with its far better known contemporaries is literate and literary songwriting, and an adult perspective.
Sound samples and more after the jump. Continue Reading →