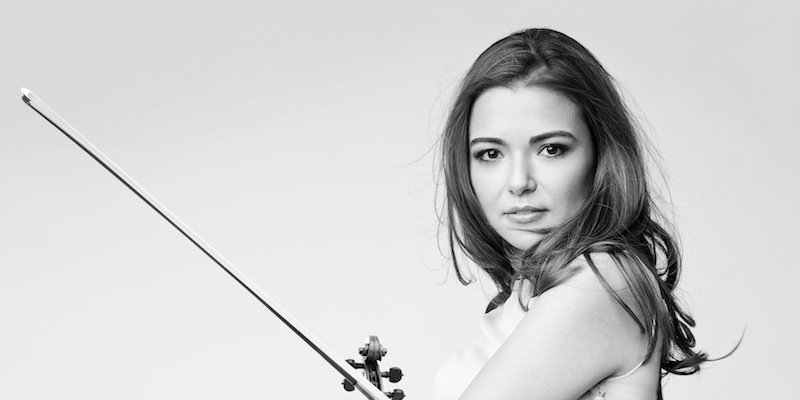 Karen Gomyo was born in Tokyo, but grew up in Montréal. That is, up to the point when, at age 10, she moved to New York City, in order to study at the Juilliard School, at the invitation of Dorothy DeLay. Miss DeLay taught, among many others, my friends Arturo Delmoni and David Kim. Indeed, it's the rare household-name violinist of the last 50 years whom Miss DeLay did not teach.
Miss Gomyo continued her studies at the Indiana University Jacobs School of Music (yay!) and the New England Conservatory. Apart from Miss DeLay, her teachers included Mauricio Fuks, Donald Weilerstein, and cellist Heinrich Schiff.
In addition to the standard concert repertoire, Miss Gomyo has a great affinity for the music of Astor Piazzolla, and has performed with the late Piazzolla's former colleagues Pablo Ziegler (whose solo recording on the Steinway & Sons label can be heard here), Hector del Curto (bandoneon), Claudio Ragazzi (electric guitar), and Pedro Giraudo (double bass).
Miss Gomyo has followed up her recording of the Bo Linde violin concerto with an SACD of music for the wonderful combination of violin and classical guitar, which I reviewed last post. Questions and answers after the jump. Continue Reading →