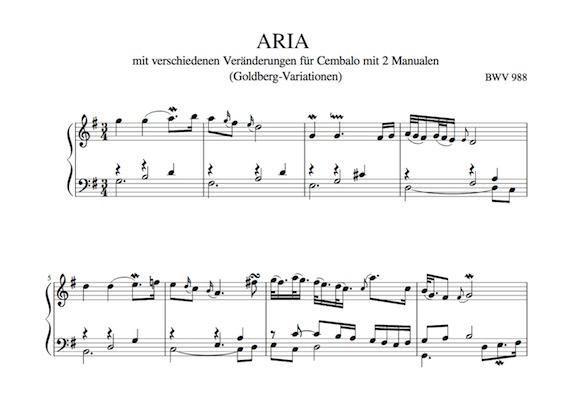 Open Goldberg Variations, Werner Schweer, editor.
Listening to "happy" music can make one feel happier. However, instead of always making people feel worse, listening to sad music often brings on a state of "paradoxical pleasure."
I am not saying that listening to sad music in and of itself makes people happier. What I am saying is that listening to sad music can evoke a sequence of very complex emotions. Furthermore, many people regard experiencing that kind of a cascade of metamorphosing emotions as "pleasurable." (Or perhaps, just as a relief.)
The somewhat waffle-like language employed above is in recognition of the fact that many people experience the same music in different ways. By the way, the sequence of emotions Shock/Disbelief/Anger/Despair formerly was called The Four Stages of Saab Ownership. "What do you mean, my engine's harmonic balancer was held on with glue?"
I think whether the precise emotional mechanism (and what a silly word "mechanism" is to use, in this context) is transference or catharsis or a feeling of empathy will just have to remain a mystery of the human soul. But from the earliest times, serious thinkers (from Aristotle to Schopenhauer) have always recognized that the power of sad music (and also of literature and drama) does not lie in its merely making people feel sadder than they had been.
A recent BBC Culture article asks whether data diving can "reveal" the "Saddest Number One Song Ever." I think that that article itself reveals the multiple, perhaps even fatal, limitations of such an approach.
If I had to pick one song known to me as the saddest ever (which avoids the major problems associated with judging the quality and the qualities of songs by things like Billboard charts or Grammys), that would be the "Aria" from the Goldberg Variations. The Goldberg Variations might not have words, but right at the top of the score it says "Song" (albeit in Italian).
Song samples and more pondering, after the jump. Continue Reading →