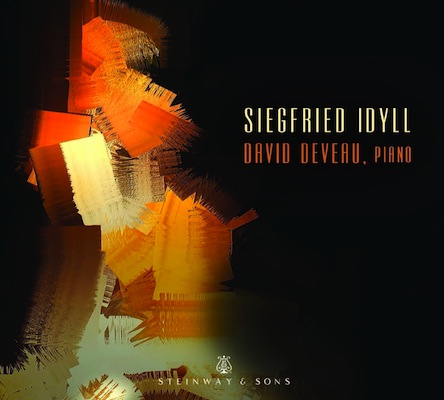 David Deveau: Siegfried Idyll
Piano music of Liszt, Wagner, and Brahms
Steinway & Sons CD 30051
This completely musical and unusually thoughtful recital program by David Deveau is not only a feast of pianistic tonal beauty and artistic phrasing. For my always-increasingly-meager shekels, of all the recent Steinway & Sons CD solo-piano releases, this is the one that most closely approximates my ideal of what a great piano recording should sound like.
So, audiophiles: please vote with your wallets by buying this CD!
Words about the performer, the program, and the recording venue (followed by some generous sound bites), all await you after the jump. Clickez-vous, s-v-p!