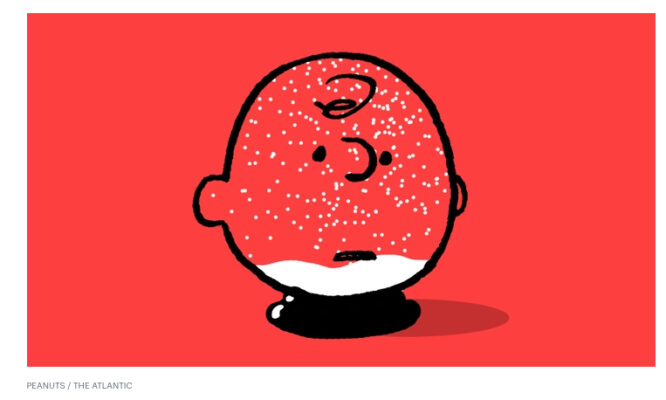 I have always been impressed by the journalist Caitlin Flanagan, but her recent memoir and "think piece" on the remarkable staying power of a TV special from 1965 featuring the cast of the comic strip Peanuts is one of the best such things I have ever read. Just like the Charlie Brown Christmas special, it's an instant classic.
After the jump, I quote generously from the intro. But I leave off quoting before I get to the best part, which is her explanation of how that instantly-accessible jazz music ended up in the mix. So, please click through to read the whole article on the Atlantic website.
But before that, I want to note that Ms. Flanagan has been battling Stage IV cancer with preternatural courage. You may wish to read I Thought Stage IV Cancer was Bad Enough… (then came a pandemic, during the Presidency of Donald Trump).
Clickez ici, SVP! Continue Reading →