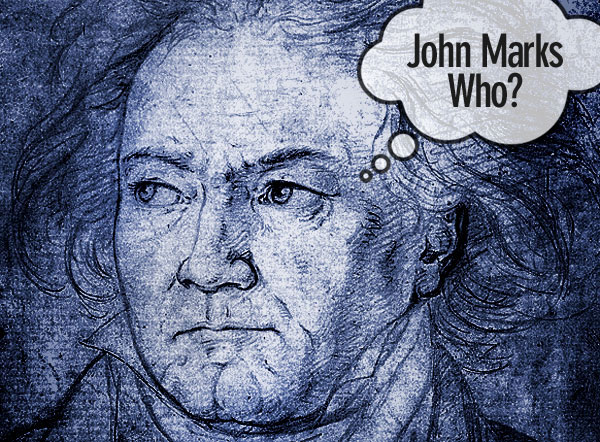 Courtesy Stereophile magazine.
If anyone is interested, here are more groovy things to explore. Feel free to consider this your Suggested Voluntary Summer Reading and Listening List.
In 1965, the Soviet composers Dmitri Shostakovich and Rodion Shchedrin were both vacationing in Armenia. Shostakovich asked Shchedrin the Desert Island Score question: Were Shchedrin to be exiled to a deserted island and could bring only one score with him, which would it be? Shchedrin's answer was prompt: J.S. Bach's Die Kunst der Fuge (The Art of the Fugue).
When Shchedrin then turned the question on him, Shostakovich answered, "Das Lied von der Erde, by Mahler." (Tr.: The Song of the Earth.) Which is not surprising, given that Shostakovich was a founding member (one of two, if I recall correctly) of the Gustav Mahler Society of the Soviet Union, and that Shostakovich later entertained (but decided against) the idea of completing the orchestration of Mahler's unfinished Symphony 10. (BTW, the only books in Mahler's composing hut were Johann Nikolaus Forkel's major survey of Bach's works.)
The same topic arose in another conversation that took place between Shostakovich and Shchedrin in 1975, two months before Shostakovich died (so I assume that they were in Moscow). Shchedrin asked, "Do you remember our conversation in Armenia? Did you change your opinion about Mahler?" "No," Shostakovich replied. "And did you change your opinion about Bach?" To which Shchedrin answered, "No." Continue Reading →