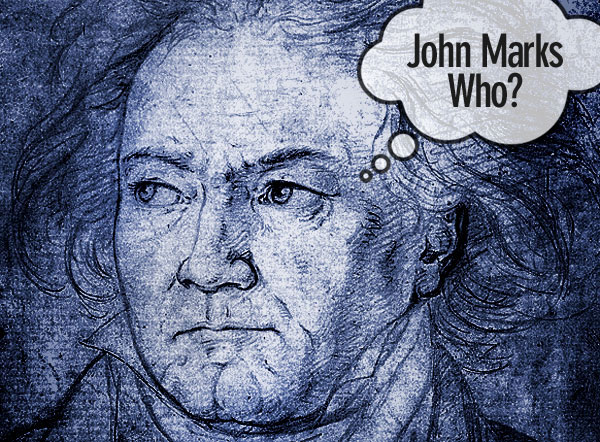 Courtesy Stereophile magazine.
Preparation for Participation, Part One
A recent article (Mehr, et al., 2019) posits that across all cultures, song (meaning music with words) is a "cultural constant."
To put it as simply as possible, "Everybody sings." (Or, at least: Most people, in all cultures, sing.)
This, in and of itself, should not be surprising. People in most (if not all) cultures have since earliest times always heard birds singing (although admittedly, on a spectrum from the most simple to the most complex bird songs). If you do a web search with the query: "relationship between birdsong and human song" you will be presented with an engrossing salmagundi of results, with this one at the top ("Birdsong and Human Language").
(Note, read that article in full only if it interests you; I just wanted you to be aware of the concept of a relationship between birdsong, and human song and language.)
What I found remarkable in the Mehr 2019 study is that study's mention of a previous paper by the same team, reporting the experimental finding that:
[U]ntrained listeners in 60 countries could on average discern the human behavior associated with culturally unfamiliar musical forms. These behaviors included dancing, soothing a baby, seeking to heal illness, or expressing love to another person.
In other words, ordinary listeners could tell what kinds of songs they were listening to, even when those songs came from far-away places and radically different cultures.
So, in order to prepare yourself to participate in the discussions I hope my guest lectures will prompt, here are some resources, a "thought experiment," and a word-association question.
Note, I have tried to limit the "required" items to the bare minimum (this document entails circa 1 hour, more or less total reading and listening time), keeping in mind that one or more additional, similar documents will follow this one. That said, if you plan to make the content of this course your main field of endeavor, doing a deeper dive into background reading never hurts; so I have listed optional reading.
[SIDEBAR, on the subject of working hard: Lounge pianist Bobby Short, who was recognized by the Library of Congress in 2001 as a "Living Legend," reportedly knew 1,200 "Great American Songbook" songs from memory. Equally impressive is that when one of my sisters studied at Brown, her faculty adviser was Rabbi Jacob Neusner, who authored in total more than 900 books. Seriously.]
Required Items:
1) Please carefully read this news/blog article about the Mehr, et al. 2019 paper:
(Estimated time: 7 minutes.)
Below, I link to the study itself; but I think that reading the complete study should be optional.
2) In the paper described in the above news item, Mehr and his colleagues claim that what is common to all societies is the use of song in the contexts of: Dancing; "love" (in the sense of what I call "dating, mating, and family formation"); infant care; and healing.
Those four items hardly exhaust the possibilities for the uses of and contexts for music. Please spend some time thinking about the uses to which music is put, or what music is useful for, or what the creators of music intend it to be used for. Think broadly about how people encounter music in their daily lives, and also about how people encounter music in the context of major life events and transitions.
I ask you to list at least six uses of or contexts for music (of any kind) that are not on the above list.
Here are two examples of the kind of "outside the box" thinking I am looking for:
a) Group work songs (or chants) can be used to coordinate-in-time group tasks that require specific workers to perform their particular activities in a fixed sequence, e.g., coordinating the operation of an ancient boom-and-bucket (shadoof, or counterpoise lift) irrigation system. In such a system, the bucket has to be pulled down into the water supply against the weight of the counterweight and then raised (and oftentimes also swiveled) over a barrier, to the high end of the irrigation ditch. The water is then dumped and the bucket is swiveled back to a position over the water supply, to be pulled down again. The work song provides the "clock" for the events that make up the task.
b) Songs can assist in memorization. The "A-B-C-D-E-F-G" song, for example.
(Please don't use those two freebies; please come up with others.)
I don't mind at all if your responses are evocatively poetic.
If someone were to list "Providing the soundtrack for marital infidelity" as a use for music, I would be tickled. That's because years ago, Sony Pictures/Columbia TriStar Television paid me a nice packet of cash to use some music I had produced as the environmental music in a few episodes of the daytime television drama The Young and the Restless.
That is, the music would be understood as being heard as part of the environment of the set itself, rather than being an artificial add-on. (When the idea first was raised of overlaying music onto scenes in movies, the question was raised, would not the audiences wonder where the music was coming from? Obviously, they didn't, and still don't.)
Back to The Young and the Restless. When the adulterous couple would meet in the proverbial "small café" to plan their escape, the music coming out of the ceiling loudspeakers was string-quartet music from my record label.
(Estimated time: 10 minutes or less.)
3) Please read this blog entry and listen to the sound samples ("The Saddest Song"). Note, you may wish to take some notes about your impressions, reactions, or any questions you might have.
In that blog entry I criticize the methodology of an effort to use "big data" to determine what is the "saddest song."
(Estimated time: 28 minutes.)
4) Please watch this music video ("Canned Heat," Jamiroquai 1999):
Again, you may wish to take some notes about your impressions, reactions, or any questions you might have. Such as, "Why on earth is he asking us to listen to this???"
(Estimated time: 4 minutes.)
5) Please free-associate on the word "Opera," by which I mean the "theatrical art form with music" developed in the late Renaissance (ca. 1597) under the influence of the Florentine Camerata. The foremost exponent of opera in the United States today is New York City's Metropolitan Opera company.
In the event that you never have had exposure to opera (even second-hand or third-hand), let me try to explain it like this: Before the Scientific Revolutions of the 20th century, opera was what people went to see; that was because movies and television did not yet exist.
Opera started out as part of the Renaissance's attempt to recover and recreate the culture of Classical Antiquity. (But then, they had to figure out a way to pay the bills.) I once was a consultant to a struggling opera company, and I advised them to adopt the marketing tagline "Drama, drama, and more drama."
The difference between "opera" and "a musical" is that operas are 100% singing (albeit, divided between low-intensity and high-intensity singing); while musicals use spoken dialog to fill you in on the backstory and to keep the action moving.
My mentor Boris Goldovsky used to say,
When confronted with adultery, betrayal, kidnapping, rape, or murder, the natural human response is to sing about it.
To give you an example (and a pop quiz), please listen to this excerpt from von Flotow's 1847 opera Martha, oder Der Markt zu Richmond (Martha, or The Market at Richmond).
The backstory there is that (hey! please remember, this is opera!), two upper-class British girls, bored with life (umm… First-World Problems) decide that for fun they will sell themselves off as servants, to see how the other half lives. Right.
OF COURSE, one high-born young man finds himself falling in love with his family's NEW SERVING GIRL!!
So, here is his cri de coeur. There are 90 seconds of intro before the famous aria (song) "Ach, so fromm" ("Ah! So pious") begins.
The words:
Ach, so fromm, ach, so traut                        Oh, so meek, oh, so comforting
Hat mein Auge sie erschaut;                        she appeared to my eyes;
Ach so mild und so rein                                    oh, so gentle and so pure
Drang ihr Bild in's Herz mir ein.                        her image pressed into my heart.
Banger Gram, eh' sie kam,                                    Anxious grief, before she came,
Hat die Zukunft mir umhüllt,                        enveloped my future,
Doch mit ihr blühte mir                                    but with her bloomed for me
Neues Dasein lusterfüllt.                                    a new existence filled with joy.
Weh, es schwand, was ich fand,                         Woe, what I found disappeared,
Ach, mein Glück erschauf ich kaum.            alas, I barely created my happiness.
Bin erwacht, und die Nacht                         I was awakened, and the night
Raubte mir den süssen traum.                        robbed me of the sweet dream.
Martha! Martha! Du entschwandest,             Martha! Martha! You vanished,
Und mein Glück nahmst du mit dir;                        and you took my happiness with you;
Gib mir wieder, was du fandest,                        give me back what you found,
Oder theile es mit mir.                                    or share it with me.

Pop Quiz:
The above aria (or song) was the favorite opera aria of which famous person:
(a) Alexander Hamilton
(b) Donald Trump
(c) LeBron James
(d) Paul McCartney
(e) Madonna
(f) None of the Above
HINT: The correct answer is "(f) None of the Above."
To get the name of the famous person whose favorite opera aria "Ach, so fromm" was, please send in your homework.
Please provide five or more words or phrases that come to you when you think of the word "Opera."
Do not be afraid to be forthright; I doubt I will be offended if some examples are something like:
"Elitist"
"For rich people"
"People yelling at each other in a foreign language."
NB, this is not an effort to validate, valorize, or privilege one art form over all others. In my lectures, I will make the argument that opera composers create a sense of drama by tapping into (or hijacking) hard-wired neural pathways, the original purposes of which were to act as survival mechanisms.
(Estimated time: 10 minutes or less.)
Total estimated time for Required Items: ±1 hour or less.
Optional Items:
1) The entire Mehr, et al. 2019 article, "Universality and Diversity in Human Song" can be found here.
(Estimated time: 1 hour+.)
2) The Mehr, et al. 2018 article, "Form and Function in Human Song" can be found here:
(Estimated time: 1 hour+)
Please email your lists for the uses of music and your free-associations on the word "Opera" to John Marks at johnnywehardly (at) gmail.com by April 7, 2020.

 I invite questions, comments, or discussion.
 # # #