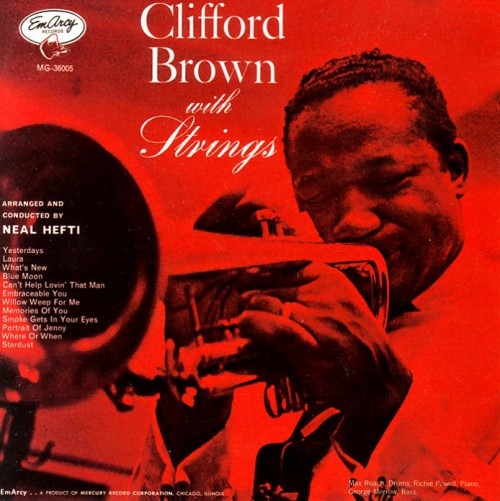 Clifford Brown: Clifford Brown With Strings
CD Polygram 814 642-2
Clifford Brown—trumpet; Richie Powell—piano; Max Roach—drums; George Morrow—double bass; Barry Galbraith—guitar; Neal Hefti—arranger, conductor. Recorded New York, 1955.
J.S. Bach played the organ and the harpsichord; Beethoven played the piano. Therefore, Louis Armstrong (NB: nearly everything on this blog is "IMHO") holds the distinction of being the only person to have revolutionized Western instrumental music while playing an instrument capable of sounding only one note at a time. Jazz historian Stanley Crouch claimed that one of Armstrong's most important early musical influences was listening to phonograph records by Italian operatic tenor Enrico Caruso. How's that for musical cross-pollination made possible by technology?