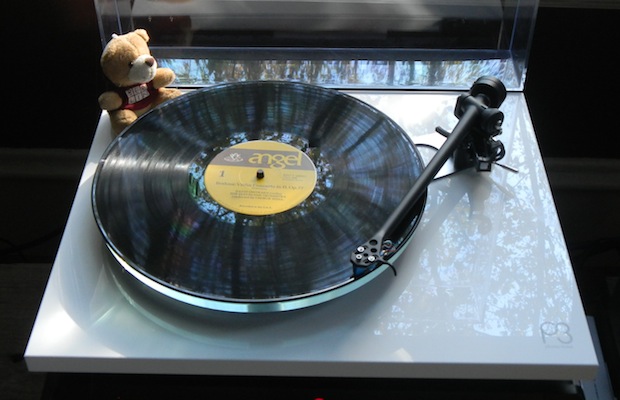 Photo by John Marks; Berlin the Bear not included.
This is the second installment in a series about choosing Pareto-Optimal equipment to make digital archival copies of vinyl LP (long-playing) phonograph records. The first part is here. But even if you are not planning on making digital transfers, you might be interested in my advice on turntables and phono stages.
The turntable system (by which I mean the turntable itself; the tone arm; and the phono cartridge) is both the beginning of the playback process and, by the nature of things, the most critical bottleneck.
After the jump, more on that; and, well-deserved words of praise for Rega's Planar 3. Continue Reading →