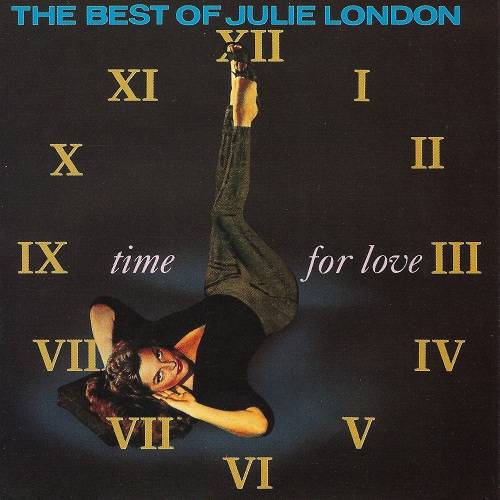 Julie London: Time for Love: The Best of Julie London
CD Rhino R2 70737
Julie London, vocals; Barney Kessel, guitar; Ray Leatherwood, bass; others. Recorded 1955–67; remastered 1991.
The first installment in the "Vault-Treasure Tuesdays" feature was Clifford Brown With Strings, from 1956. The second was Frank Sinatra's Where Are You?, from 1957. That's one instrumental recording and one jazz-inflected male pop vocalist. So now, here's a jazz-inflected female pop vocalist.
If you asked most people today to name the most popular female vocalist of 1955, 1956, or 1957, many would guess Ella Fitzgerald, Doris Day, Peggy Lee, Jo Stafford, or Rosemary Clooney. However, according to Billboard magazine, for all three years it was Julie London. Julie London's singing career was so unlikely that it could have been a Hollywood movie script of the same era.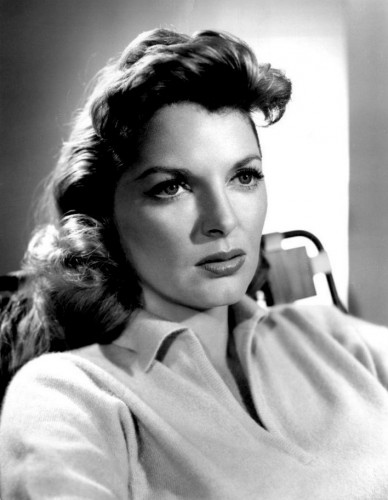 The Hollywood movie business actually provided both the start and the breakthrough in London's career. Sources differ as to whether her birth name was Gayle Peck or Julie Peck, but there is no question that both her parents had been Vaudeville performers who had their own radio program: reportedly, Julie first sang on the radio at age three.
Julie Peck dropped out of high school at age 15 and took a job in a department store as an elevator operator. A woman got on the elevator, noticed Julie's natural beauty, and offered to represent her as an agent. Julie, rechristened Julie London, made her film début in the jungle movie Nabonga (1944).
I don't believe that London actually uttered the line, Me simple jungle princess… what means this word "kiss"?, but she might as well have. Soon she was a pinup model, and extremely popular among the armed forces.
In 1947, London married radio and later television actor and producer Jack Webb. They had two children. The reportedly tumultuous marriage lasted seven years. London and Webb had shared an interest in jazz, both live, and over Webb's hi-fi.
Post divorce, London would go out to hear jazz with her girlfriends. She crossed paths with Bobby Troup, the composer of "(Get Your Kicks on) Route 66." Troup was immediately smitten; but once he heard the shy Julie sing by the piano at a private get-together, he began making serious plans. Such as, demo recording, followed by marriage.
The song London brought to worldwide attention, "Cry Me a River," has a fascinating backstory. It was originally written for an Ella Fitzgerald movie part, but the film's producer told the songwriter to change the word plebeian, because audiences would not credit a black woman with using such a word.
Arthur Hamilton refused, withdrawing the song. When Hamilton later learned that his former high-school classmate Julie London was looking for material for her demo recording, he took "Cry Me a River" out of his desk drawer. Well done.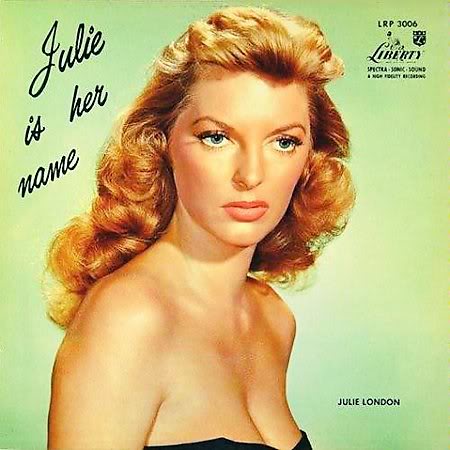 London's record sold a million copies within a year. She appeared to be unfazed, commenting:
I do everything all wrong, but I think for me that's the best,
because I don't think I have a voice.
She also remarked once, only partially in jest, that they devoted more effort to the album covers than to the music. But untrained as she was, she was a natural musician.
Fans of the Rocky and Bullwinkle cartoon series will want to know that Arthur Hamilton himself was concerned that the kiss-off phrase "Cry me a river" (which was new to him), might be mis-heard as "Crimea River." But once he set the words to music, he decided that was a non-issue.
Julie London went on to make 32 LPs. She later starred in the TV series Emergency. In retirement, she did crossword puzzles and would often finish a non-fiction book in one day. So perhaps it was sheer boredom that caused her to leave high school.
The featured CD is an excellent compilation that plays well as a program, and the sound quality on some of the earlier, less "produced" tracks can be arresting. In addition to "Cry Me a River," "I Surrender, Dear" is very memorable. Although the CD Time for Love is technically out of print, it is easily and cheaply available from sellers on Amazon or eBay. There's also a bit of a cottage industry in Julie London audiophile LP and digital album reissues.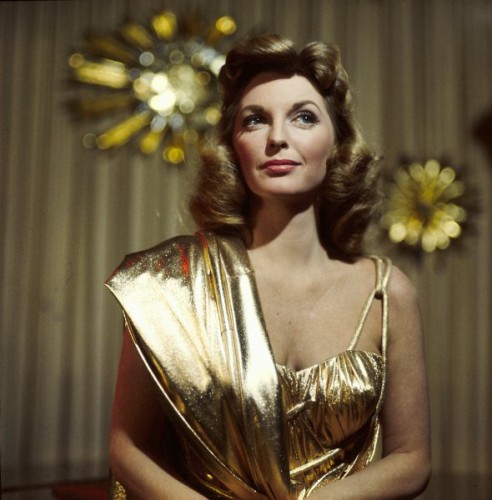 Julie London, circa 1967.
# # #