One of the most popular works for cello and orchestra is universally known as Tchaikovsky's Rococo Variations (Op. 33, of 1877). But what that name makes up for in concision, it somewhat lacks in clarity, in that it is the theme that is Rococo, and not the variations… . The formal name is usually rendered in English as Variations on a Rococo Theme, but the BSO's broadcast announcer here calls it the Variations on a Graceful Tune.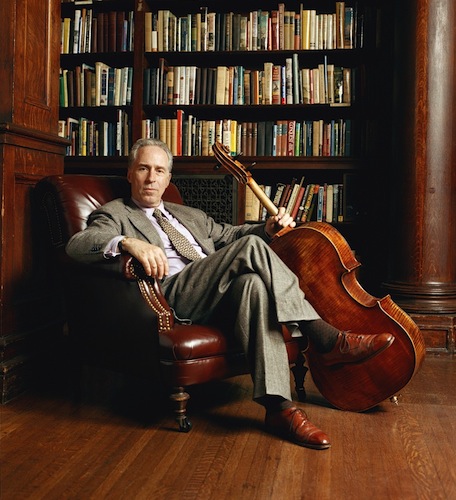 Photo courtesy John Gingrich Management, Inc.
This live performance is with the Boston Pops, genially conducted by the rather under-rated John Williams. Those in the know (keep reading and you will join them!) know that the "Boston Pops" is the Boston Symphony minus its first-chair players; the seat that is left empty when the remaining musicians move up one chair is filled by local contract players. So the playing is top-drawer all around, especially from my dear friend Nathaniel Rosen. My guess is that this performance is from the late 1970s or early 1980s. Mr. Rosen's biography can be found here.
The solo-cello playing is amazingly fluid and spontaneous. Tchaikovsky's model was the galant music of Mozart, and this performance is light and airy in that style… except when Tchaikovsky every now and then amps up the Romantic intensity. The formal structure of one variation leading directly into another makes this work more challenging than the usual concerto, where orchestral statements or restatements of thematic material give the soloist a chance to catch his breath.
The thrilling conclusion, Part II, is here.
Mr. Rosen's recording with the Sofia Philharmonic under Emil Tabakov is out of print from John Marks Records, but, Arkivmusic.com has it available as an on-demand replicated CD, here. That recording was mastered for me by Bob Ludwig.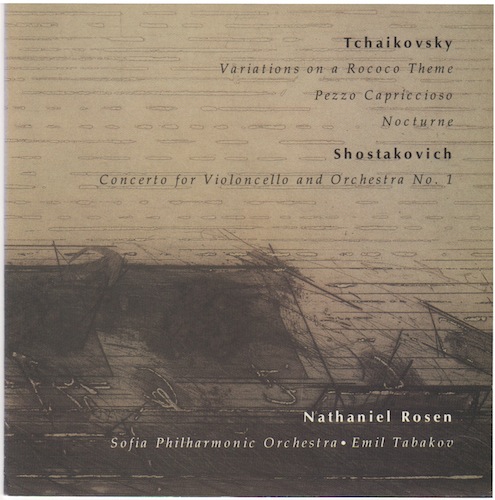 The reviews were uniformly favorable:
In his performance of the Rococo Variations, he instills the music with a real elegance and grace.
The Strad
Rosen's penetrating tone and dazzling technique are only part of this disc's merits. Both the soloist's and orchestra's sound are beautifully engineered and make (especially the Variations) a musical feast for the ears.
The Arizona Republic
Rosen is one of our greatest cellists. Rosen's playing is gutsy and brilliant in all of these pieces, equal to [Yo-Yo] Ma's in the famous Tchaikovsky Variations and superior to his in the great Shostakovich concerto.
Steven Wigler, The Baltimore Sun
A virtuoso of the sort audiences love to idolize and other cellists gather around to hear in mingled appreciation and envy.
The New York Times
These days, Mr. Rosen and his charming wife Chizu make their home in Japan.
# # #