Congratulations to Fedor Rudin! The Vienna State Opera has appointed him to fill one of their vacant co-concertmaster positions. I am tempted to say "Even better" that in parallel with that, he will be on probation for two years as an (I assume co-) concertmaster of the Vienna Philharmonic. (So, yes, I have a slight bias in favor of symphonic music.) But being a concertmaster of one of the world's great opera companies is not small potatoes; and come to think of it, neither is being a concertmaster of one of the world's great ballet companies (as is Arturo Delmoni, of the New York City Ballet).
Readers with long memories may recall that I published a guest editorial taking the Indianapolis Violin Competition to task for giving prizes to violinists who "played like competition winners." Mr. Rudin's selections by one of the world's top opera companies and by one of the world's greatest symphony orchestras makes me feel validated that I published an opinion piece that singled him out as someone who was unfairly denied advancement to the Final round.
So here we have a video clip from four years ago of Mr. Rudin playing Paganini's legendarily difficult fifth Caprice, with a degree of smoothness I find rather mind-boggling. Interesting cultural note: Paganini's fifth Caprice is beloved of "shred" guitarists such as Yngwie Malmsteen.
After the jump there are images from a public-domain score of the sheet music for Paganini's Caprice No. 5.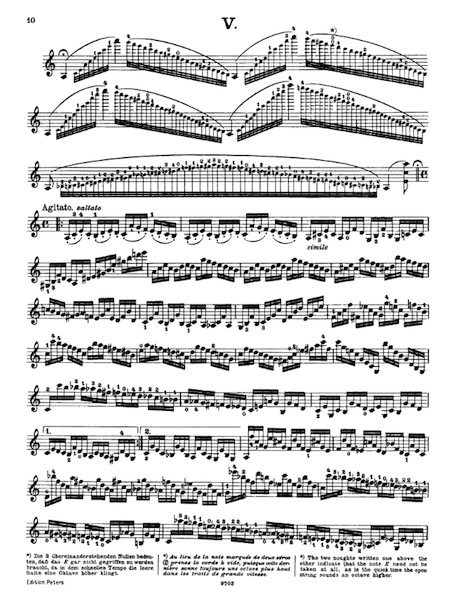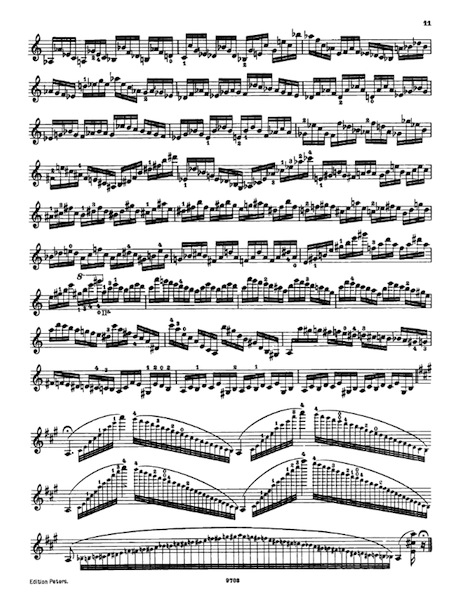 # # #