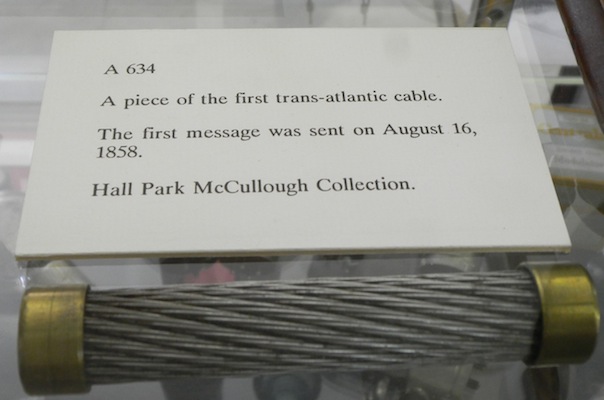 My musically-astute friend and I found ourselves in mid-October enjoying the environs of Bennington, Vermont. An artistically-astute friend had some time before emailed me, urging me to see the Milton Avery exhibit going on at the Bennington Museum, and the timing worked out. (There's an image of a wonderful Milton Avery painting after the jump.)
In addition to the Milton Avery exhibit (which just closed), the Bennington Museum permanently houses the largest Grandma Moses collection this side of Proxima Centauri (those clever aliens bought in big, when the market was really cheap). I must confess that my reaction to Grandma Moses always was, "OK, yeah;" but, seeing the paintings live, there's really a lot more going on than a person might have gleaned from LIFE magazine, back in the day.
There was a vitrine holding artifacts from Grandma Moses' painting workbench. I at first was puzzled by the glass jar of silver glitter, but it then dawned on me that she must have used the glitter to make her snowscapes sparkle; and, sure enough, the proof was hanging on the walls. The Bennington Museum asks visitors to refrain from photographing the Moses pictures, in that the Museum sells books and postcards. I imagine those constitute major sources of revenue, and so of course I complied.
However, there was no ukase prohibiting (non-flash) photography elsewhere; and so, when I was brought up short by seeing, in a vitrine in the hall dedicated to material culture and technology, an item the claimed to be a piece of the first transatlantic telegraph cable, I snapped the photo you see above.
History of technology lesson and philosophical musings, after the jump.
NB, the first transatlantic messages were exchanged more than two years before Abraham Lincoln took office! Continue Reading →